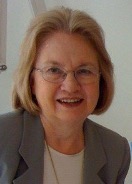 Barbara McLendon
President
Barbara graduated from Wesleyan College in Macon, Georgia, with a BA in English, moved to New York City, and married Bob McLendon, who became National Director of Accounting at Ernst & Young. She was the Assistant Director of the Yorkville Youth Council, which ran afterschool centers in four public schools until her daughter Beth was born in 1969. Since then, she has devoted her life to volunteer work. Barbara was a Girl Scout leader for 20 years, President of Greer Woodycrest Children's Services, and President of the Women's Association of the 5th Avenue Presbyterian Church. She served as president of the Greater New York Bridge Association from 2008 to 2013 because she loves the game and is an Emerald Life Master. She has been a board member of the Schepp Foundation since 1980 and president since 2001.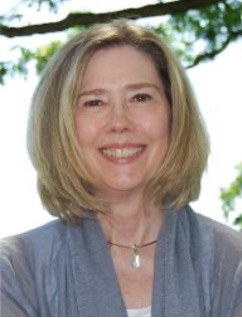 Kathryn Batchelder Cashman,
Vice President
After graduation from Kenyon College in 1973, Kathryn moved to New York City to work at Manufacturers Hanover Trust Company. She was a corporate lending officer and in 1977, began private banking for MHT. In 1985 she left banking to concentrate on her charitable work. In addition to the Schepp Foundation, Kathryn serves on non-profit boards dealing with education, the elderly, and environmental preservation. She has served as Chairman of the Alumni Association at Kenyon and two terms on the Board. She was President of the Brearley Parents Association and served in that capacity on the Board of Trustees. She was Vice Chairman of the Philander Chase Corporation and continues emeritus on that Board. She has also been chairman of various committees on the Board of the Burden Center for the Aging since 1983. Kathryn is married and has three children.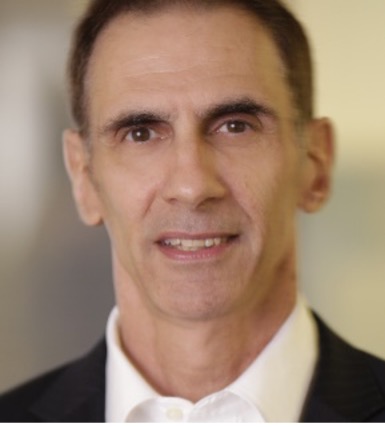 James Turino
Chairman Finance Committee
Based in New York, James Turino is a Managing Partner and Co-Founder of Drake Star, as well as a member of the firm's Executive Committee. James has advised numerous companies in the enterprise software, communications technology, communications and related sectors in successful domestic and cross-border M&A and corporate finance transactions. In addition to his advisory roles, James' experience extends to principal private equity and mezzanine investments as well as capital markets transactions. He is also a frequent contributor to panel discussions at industry events and to research on relevant sector-focused websites.
Prior to co-founding Drake Star, James served as Director of the Technology Investment Banking team in New York for SG Cowen, where he managed public and private equity offerings, principal investments, and mergers and acquisitions for emerging growth software companies. He was previously Director of the Media and Telecommunications Group for Prudential Securities in New York, and Vice President, Corporate Finance for ING Barings, where he started the Telecommunications Group. He holds an MBA from Columbia Business School and a Bachelor of Arts from Columbia College.
On the Schepp Foundation board, James serves as chairman of the Finance Committee and a member of the Executive Committee.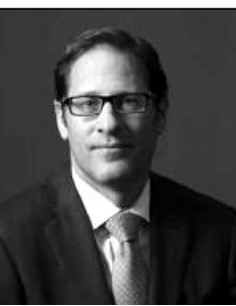 Frank Poli is executive vice president, general counsel and secretary of Cohen & Steers, Inc. (NYSE: CNS), a global asset investment manager with $80 billion in assets under management. He is a member of the firm's executive committee and is president of their broker dealer. Frank is also a director of the firm's non-U.S. funds and affiliates, and a member of the Internal Audit and Risk Committees. Prior to joining Cohen & Steers in 2007, Frank spent nine years with Allianz Global Investors, one of the world's largest asset managers, as managing director, chief legal officer and director of compliance. He was chairman of AGI's Compliance Committee, and served on the Operating Committee and the Risk, Oversight and Controls Committee. Previously, Frank was an associate general counsel at J.P. Morgan and a securities attorney for Kelley, Drye and Warren. Prior to making his way to Wall Street, he worked for IBM in the company's Thomas J. Watson Research Center and founded and operated a sports recreation company. He earned his undergraduate degree at Boston College and law degree at Pace University. Frank is a member of the New York and Connecticut Bars, the New York City Bar Association and has been a trustee of the Schepp Foundation since 2012.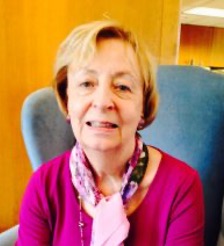 Susan Brenner has an active private practice in individual, marital and family therapy. She holds a Master's of Social Work degree from Fordham University and is certified in psychoanalytically oriented psychotherapy and in family therapy. Until 1997, Susan served as the manager of the Department of Social Work, Psychiatry Division at St. Vincent's Hospital and Medical Center overseeing the administration and supervision of social work services for patients and families. Susan also served as an adjunct assistant professor at the Columbia University School of Social Work and the New York University School of Social Work and was a lecturer on family therapy at St. Vincent's Hospital, The Minuchin Center and the Educational Alliance.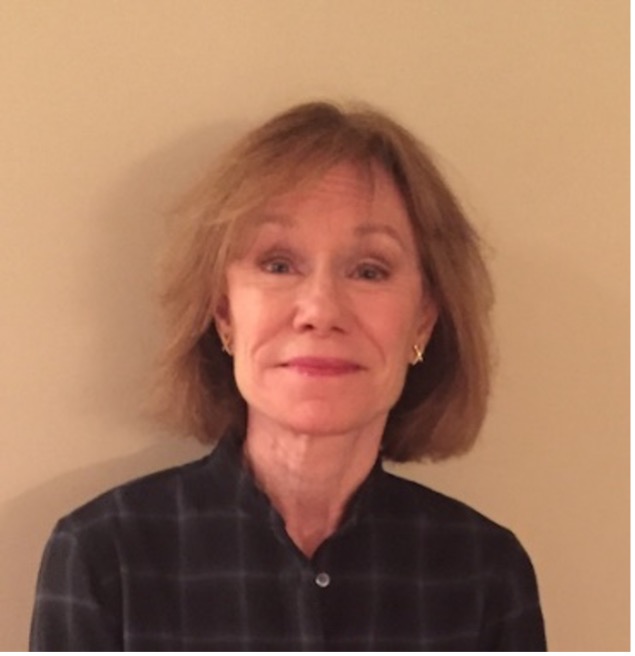 Emily graduated from Wellesley College with a degree in mathematics, and earned an MBA from the Amos Tuck School, Dartmouth College. She started her career in banking but with a strong interest in education and health care systems, she subsequently earned an MS in Health Care Policy from the Robert F. Wagner School of Public Service, NYU. She has worked in the Planning Office at Weill Cornell Medical College, and as a consultant to Weill Cornell Medical College in Qatar. She then served for many years as Director of the Office of Graduate Medical Education at Memorial Sloan Kettering Cancer Center, supporting over 90 different clinical training programs. She is currently on the board of Darien Book Aid Plan, which ships gently used books to contacts in Africa and eastern Europe who are seeking to stock libraries in their schools and communities.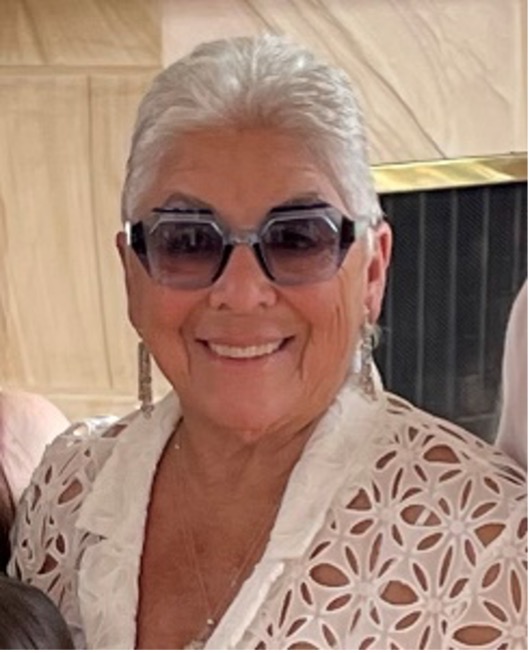 Nancy Jacobs Grossman
Trustee
Nancy Grossman has spent her entire professional career in education. She graduated from the University of Pennsylvania with a degree in history, a minor in music, and a secondary school teaching certificate. She completed an MA in Communications and Media and a PhD in Higher Education Administration, specialty higher education law, from New York University. She retired, with tenured full professor rank, from the Fashion Institute of Technology/State University of New York in 2010, where she served as Director of Student Life, for over 37 years. Prior to this position she served as Assistant Director of College Activities at Barnard College, Columbia University; as an educational consultant for General Learning Corporation, the educational affiliate of Time-Life and General Electric; and as a middle school social studies teacher in Whippany, New Jersey. In addition, Dr. Grossman created the course Higher Education and the Law for New York University's School of Education and taught the course to graduate students for over 25 years. Dr. Grossman served as a director on the Lincoln Center for the Performing Arts Education Council from 2010 to 2020. She currently serves on the Board of Trustees of four charter high schools in the South Bronx: AMS, AMSll, HUM and HUMll and has done so since 2010. She served as Chairperson from 2015 to 2023. Dr Grossman has served as a trustee of the Leopold Schepp Foundation since 2009.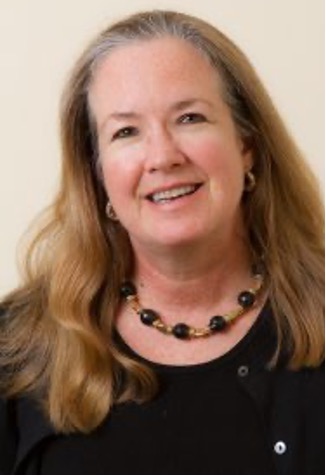 Diana Herrmann graduated from Colby College with a major in Human Development (a combination of psychology, sociology, and philosophy) and art and received a graduate degree from Harvard Business School's Advanced Management Program.
Diana currently serves as Chair, President and CEO of Aquila Management Corporation and Aquila Investment Management LLC, the sponsor and manager/administrator of the $2.3 billion Aquila Group of Funds (known for its strong commitment to service and approachability), for which she serves as Vice Chair, Trustee and President. She is also a director of Aquila Distributors LLC. Diana previously held various positions with European American Bank and was a board member and secretary of the Bank Credit Association. She is a governor of the Investment Company Institute, prior chair of its Small Funds Committee, and a director and previous member of the executive committee of ICI Mutual Insurance Company. Diana has served as a trustee of the Leopold Schepp Foundation, since 1995, and volunteered in numerous capacities for Colby College and as a member of the Stratton Mountain (Vermont) ski patrol for 40 years. Her penchant for giving back was ingrained in her early on. She is passionate about young people and the importance of education.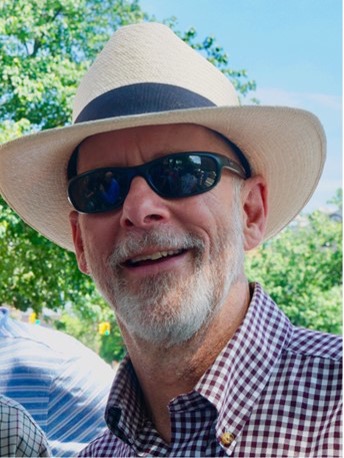 Mr. Lewallen began his career as a mental health worker and professional fundraiser in 1975 in Denver, CO. Post-graduate school, a 'second career' began in tax-exempt/public finance as a key member of the portfolio management teams at leading investment, financial guaranty, and advisory companies. He serves on corporate and non-profit boards and represents creditors overseeing restructured non-profit organizations and companies. Dean has been a member of the Board of Trustees Schepp since 2018. He is also Treasurer of the Board of Woodland Pond at New Paltz, a non-profit senior living community in the Hudson Valley. Before retiring in 2019, Mr. Lewallen was Senior Vice President and High-Yield Municipal Credit Analyst with AllianceBernstein, where he utilized his analytical skills developed through the negotiation and structuring of new (as well as the restructuring of distressed) high-yield tax-exempt securities/private placements in a wide variety of credit sectors. Before AB, he did the same at Dreyfus/BNY Mellon, Prudential Financial, and MBIA. Mr. Lewallen was born and raised in Denver, Colorado. He earned his B.A. in Psychology from the University of Colorado at Boulder and was elected to Phi Beta Kappa and Psi Chi, both national honorary societies. After moving to New York, he received his M.B.A. in Finance from Cornell University. He was a Schepp Scholar for two years while attending Cornell. He has given numerous presentations at industry conferences and received a Lifetime Achievement Award in 2017 from Smith's Research & Ratings Review, an industry publication.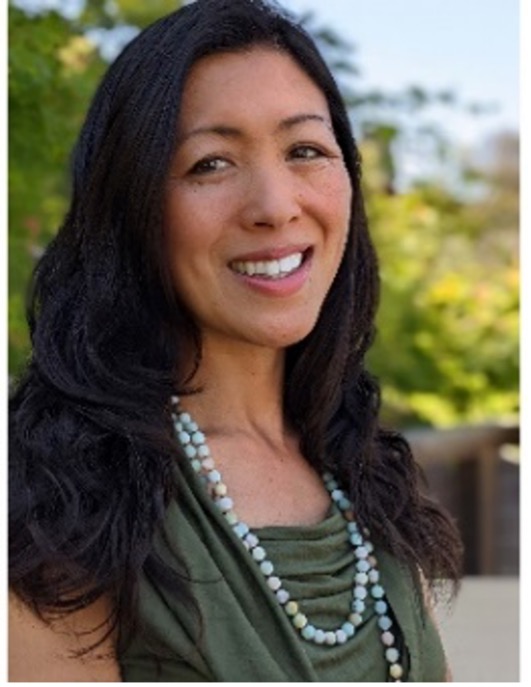 Vickie Cheung Martynenko
Trustee
Vickie grew up in the San Francisco Bay Area, but her perspective encompasses a far wider ambit than Northern California. Born to an immigrant family from Hong Kong, her frame of reference on life is through the lens of a pioneer. Those instincts took Vickie to New York University, where she majored in marketing with an emphasis on international business. She completed her university degree from New York University at the height of the dotcom boom where she managed marketing, content, and technology for several start-ups. Vickie continued her career with Bristol Myers Squibb and progressed rapidly through the executive ranks. She contributed greatly to the successful launches of several of the company's flagship medications, supported medical directors, physicians and researchers at key institutions including the UCSF and Stanford Medical Schools, and trained company staff both in the United States and abroad. Vickie stayed with Bristol Myers Squibb for a decade and then joined the global marketing team of Astound Commerce, an ecommerce solution provider.
Vickie is one of the newest members to the board and views her service on the Schepp Foundation Board as a natural evolutionary step in both her career and personal life. Her international experience and the current state of global relations – including the war in her husband's homeland – have compelled her to recalculate values and priorities. Vickie reflects on the opportunity as a Trustee at Schepp as her life comes full circle. She embodies a hearty commitment to helping underserved and disadvantaged scholars achieve their ambition. Vickie spends her free time volunteering in her community at the schools and local garden clubs. With her family, she loves pursuing simple outdoor activities. Her favorite pastimes include gardening and exploring the Bay Area's parks and open spaces with her children, husband, and dog.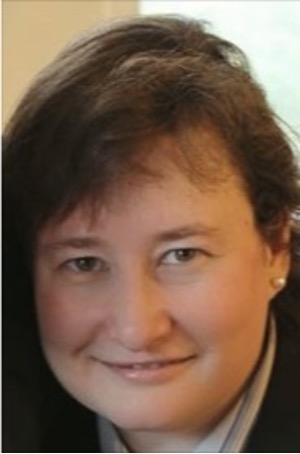 Michele Paige is the CFO of Digital Financial Group, a cloud-based software that automates systems integration/interoperability for financial services companies.  She is the Interim Treasurer and Secretary for DBNAlliance (the e-invoice exchange spearheaded by the Federal Reserve).  Previously, she was an investment professional at Icahn Associates (the investment vehicle for Carl C. Icahn's personal multi-billion-dollar fortune, where she ran a portfolio of distressed debt, special situations and activist equities), King Street Capital Management (where she ran a distressed/special sits European portfolio) and PCM.  As a distressed investor, she managed numerous investments in multiple bankrupt and distressed entities, including serving on the Board of Directors and senior management of three publicly traded companies: Director of Philips Services Corp., Director of Panaco Inc., and President/CEO of Cadus Corp. (KDUS).  Michele earned her MBA at Harvard Business School and her J.D. at Yale Law School, where she was an Editor of The Yale Law Journal.  She earned her A.B. magna cum laude, Phi Beta Kappa from Brown University.  She was an adjunct lecturer/visiting professor at Yale Law School and Yale School of Management teaching courses on Distressed Debt Investing and Corporate Restructuring.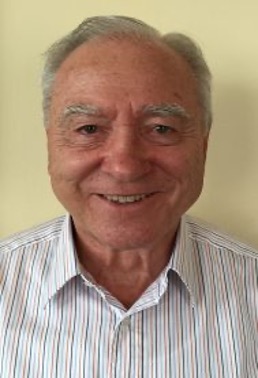 Bruno's publishing career began at Simon & Schuster in 1960 after he graduated from Williams College and served in the U.S. Marine Corps. Five years later, he went to Golden Books and then became president of Larousse & Co., a subsidiary of Librairie Larousse in Paris, France. He stayed there for 12 years then moved to Macmillan Publishing as president of its General Books and Reference Division. In 1988, Bruno became CEO, Publisher and President of Henry Holt & Co. retiring in 1996. During his career in publishing, Bruno served as a member of the board of the American Association of Publishers as well as the National Book Foundation of which he was chairman for two years. Among its many activities, the National Book Foundation presides over the annual National Book Awards. Today, Bruno serves as a trustee of the Museum of the City of New York, the Leopold Schepp Foundation, and Graywolf Publishing. He has also served on a number of other boards, among them, the Eudora Welty Foundation, the Manhattan Theater Club, the Robert Frost Place and the Lycee Francais in New York. After his retirement, Bruno decided he wanted to be involved directly in the arts, rather than just serving on boards. He took courses in an art school in the Berkshires where he owns a house, fell in love with watercolor and now paints on a regular basis either at the National Academy School of Art in New York or in the studio he added to his house in the Berkshires. He has had a few one-man shows and also participates in group shows in New York and the Berkshires.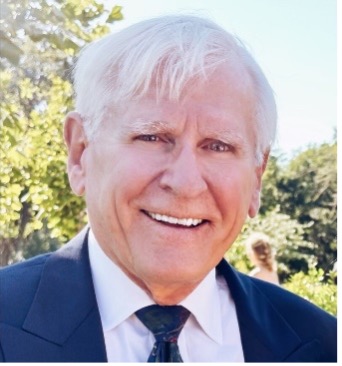 Robert is a pediatric cardiologist who was a Schepp Scholar during his post graduate training in New York City. He practiced cardiology for several years and then changed to the practice of pharmaceutical medicine.  Dr. Reder has worked for public health goals in the pharmaceutical industry from 1983 until his retirement from AbbVie in 2016.  He maintains an active pharmaceutical medicine consulting practice until this day.  He now resides in the mid-coastal area of Maine.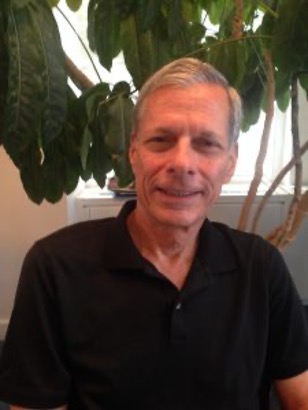 Banning has a BA in English literature from Amherst College and an MA in English from New York University. He has also participated in a number of writers' workshops. Banning spent his early career teaching English language and literature abroad, first as a Peace Corps volunteer in the Ivory Coast, then as a Fulbright Teacher in Laos, and finally at Pahlavi University in Shiraz, Iran, just prior to the revolution. After living for several years in Paris, Banning returned to the US, where worked as a freelance journalist, specializing in travel writing, then took a job in publishing, and finally went into advertising, eventually becoming a creative director at Grey Global, focusing on product and corporate branding. Banning has a strong connection with the Schepp Foundation. Not only has he been a trustee for over 20 years, his great-grandmother was a friend of Leopold Schepp, our founder, and his aunt, Barbara Banning Estill, was a trustee for over 50 years. Now retired, Banning, in addition to serving on the Schepp board, volunteers for the Brooklyn Bridge Park Conservancy and participates in the Amherst College student mentoring program. He spends several weeks a year at a family place on the coast of Maine.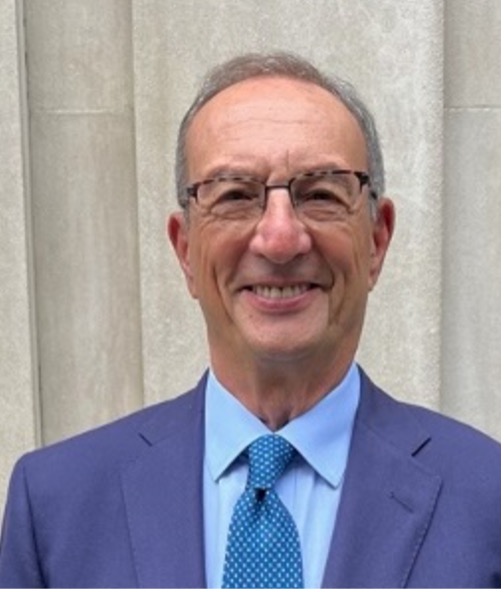 Martin owned and ran a well-known apparel textile company, Tandler Textile Inc, for 35 years. He founded the company shortly after joining his father's company in the 1970s. He was President of the Board of the Interfaith Center of New York, and he served on the Board of the Rainforest Alliance for 20 years. A graduate of the University of Wisconsin with a BA in history, Martin taught English in junior high school early in his career. He currently teaches English to recent immigrants at the Riverside Language Program.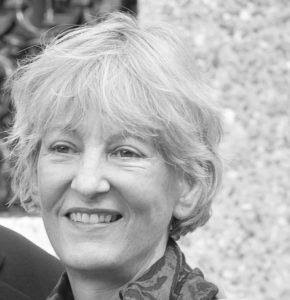 SuzanneClair Guard
Executive Director
Suzanne has been the Executive Director of the Leopold Schepp Foundation since 2004. Previously, she served as Director of Financial Aid at Barnard College for 20 years. In her capacity as Director of Financial Aid, she reported to the Board of Trustees, set policy, managed a yearly budget of $26 million, represented and traveled for Barnard throughout the United States and parts of Europe. She was the College representative at College Board, COFHE, Seven Sister and Ivy meetings. She was responsible for interpreting federal and state regulations and implementing those regulations at Barnard. Suzanne also served as a student advisor for students and families struggling to finance a Barnard education.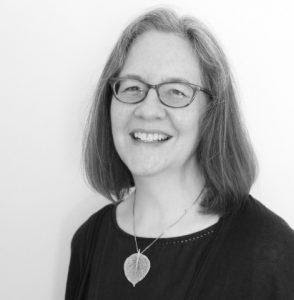 Leslie Warren Lin 
Advancement Director
Prior to joining the Schepp Foundation's staff in 2016, Leslie served as Development Director for The Piatigorsky Foundation and the Fiver Children's Foundation.  As a past Schepp scholarship recipient, she is committed to helping make college affordable and accessible for the next generation of Schepp scholars.  Leslie is a graduate of the Eastman School of Music.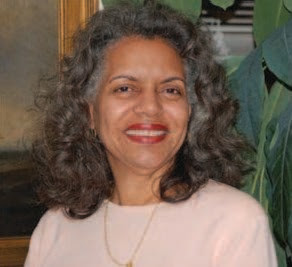 Kathleen C. Smith, 
Executive Secretary
Kathy has worked for the Schepp Foundation since 1988. Before coming to the Foundation, she worked for Skills Update, a division of Gotham Registry, and the Society of Nuclear Medicine coordinating continuing education programs. She has been affiliated with the Natural Gourmet Institute for 35 years, studying culinary arts for healing. As an associate member of the Association of Black Women Attorneys, Kathy assists in the scholarship selection process for students attending law school. She is active with her church where she serves as a lector. She attended New York University.